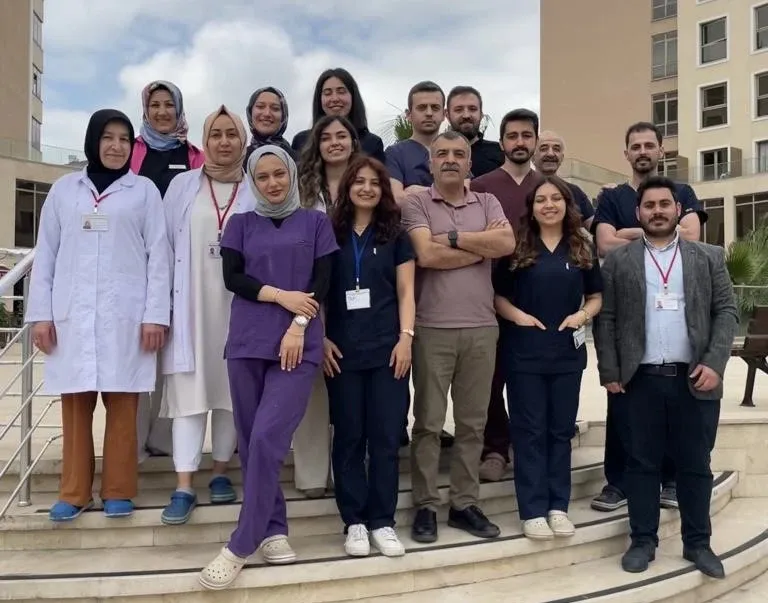 PROFESSIONAL PHYSICAL THERAPY
You will receive physical therapy and rehabilitation process after the height increase operation which will help you recover and return to your normal life and help you get the most efficient result from the operation. The physical therapy and rehabilitation process can be summarized with 6 important titles.
More Information
Info
1- Evaluation
Physiotherapists who are experts in their field will be your closest assistants in evaluating your current situation and informing you of your progress during the process, with the information they receive from your doctor who performed your operation.
2- Movement exercises
Your exercise program, prepared specifically for you by expert physiotherapists from the first days of your post-operative period, will strengthen your muscle and bone system, maintain the necessary joint range of motion, and help you in limb management, as well as accelerate your blood circulation with the movements and exercises performed and will have very positive effects on your recovery process.
3- Usage of Devices
Our physiotherapists will help you facilitate your process and receive more efficient treatment with treatment-assistive devices that are competent in your treatment prescription.
4- Balance Coordination
After the operation, you will lose some of the balance and coordination ability you are used to as a result of being taller and having longer extremities. Our expert physiotherapists will help you regain your balance and coordination skills with the treatment program and exercises they will provide you with.
5- Pain management
Physiotherapists will make the painful periods that may be experienced during your process easier for you with the pain therapy methods and treatment methods they will apply in the postoperative period of the height increase operation.
6- Tracking and Monitoring
Our physiotherapists will record your progress with regular tests during your height increase process, and will also take a primary role in monitoring and monitoring your treatment process and preventing complications that may occur in advance.
F.A.Q
Do I have to get physical therapy?
For limb lengthening, yes, you must have physical therapy whether with us or in your own country. Besides, the physical therapy and rehabilitation you will receive will be your greatest help in making your post-op process easier for you and accelerating your return to your normal life.
How does the physical therapy process work when I return to my country?
When you return to your country, your physiotherapist and patient consultant will be with you throughout your process by following and developing the treatment program taught to you online. If you find a physiotherapist in your own country (which is highly recommended), our physiotherapists will be in touch with them in case of any needs.
How many times a week should I receive physical therapy?
During your post-op period, it will be sufficient to receive physical therapy 3-4 times a week. This information will be determined by the evaluation made by our doctor and physiotherapist when you come here.