About Us
Maximize height, and boost confidence!
Fixtheheight is a Hera Healthcare project, one of the five largest health tourism agencies in Turkey with over thirty years of experience in the health sector. Our aim is your dream of getting the desired height; To ensure that you reach through physicians who are reliable, experienced, and have achieved a high level of patient satisfaction.
Hera Healthcare does not let you walk the path alone, it tailors your plan according to budget and protects your patient's rights., stays in touch with you, and follows you after you return to your country.
For detailed information about Hera Healthcare, you can visit our main site: www.hera-healthcare.com
Our project managers Sumeja and Incilay look forward to answering your questions!
Click here to contact our case managers
Video Library
Learn more about us, our physicians and treatment experiences with videos.
Our Physicians
Learn more about us, our physicians' educational experiences and their personalities.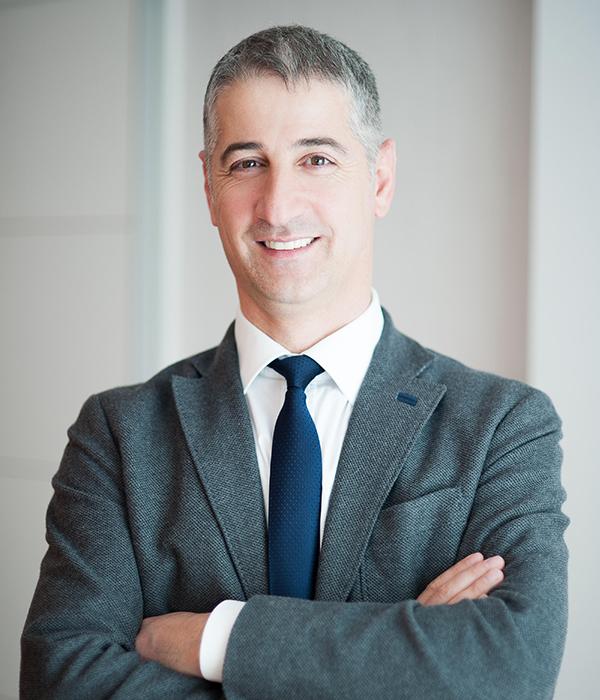 Prof. Muharrem İnan, M.D.
Prof. Dr. Muharrem İnan was born in Malatya in 1968; he completed his medical education in 1992 at Eskişehir Osmangazi Faculty of Medicine.
Learn More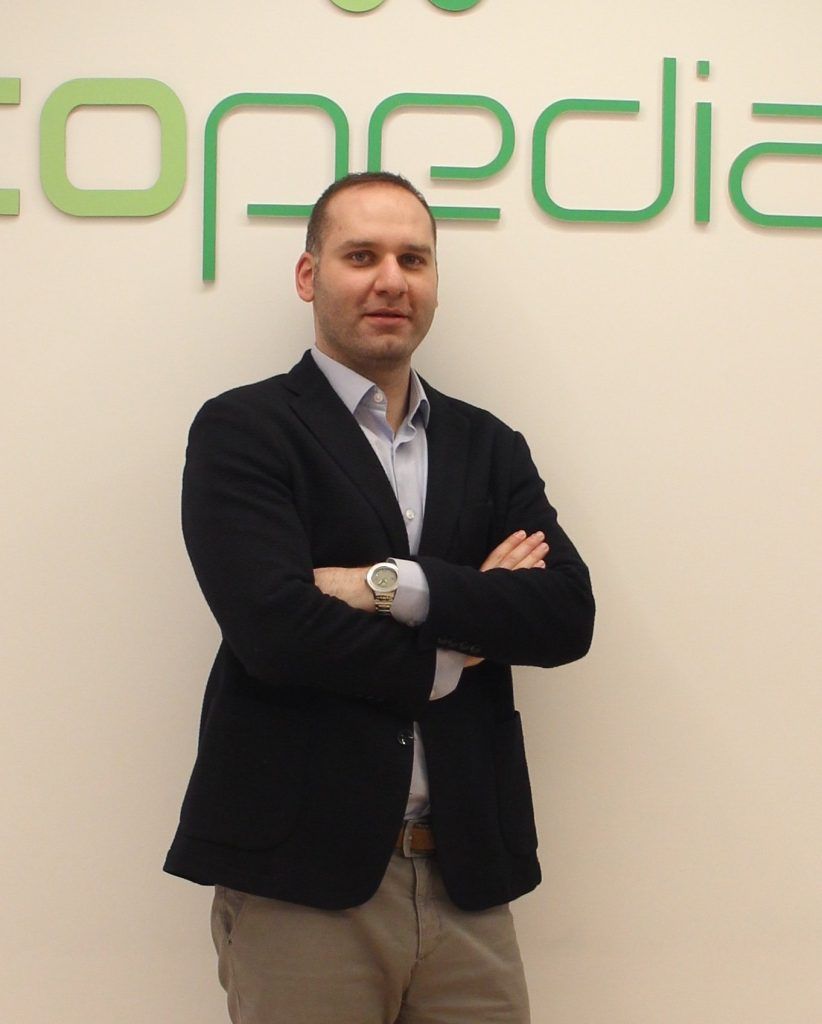 Operator Barış Görgün, M.D.
Barış Görgün was born in Adana in 1985. After completing primary school and the first years of the secondary school in Adana, he continued his education in Istanbul Beşiktaş Atatürk Anatolian High School.
Learn More
How does the process work?
We explained all the pieces of information about processes in 6 steps for you.
We've Listed for You
Frequently Asked Questions
When will I be able to return to school/work?
Sitting workers can do their jobs after being discharged from the hospital, but if they have a physical working life, they need to take a break from work for an average of 3-6 months.
Can I do sports after lengthening surgery?
It depends on the sport you're doing. However, you should wait at least 1 year for heavy sports such as weightlifting. You can do light sports after 6 months under the supervision of a doctor.
What are the Problems Encountered During Length Extension?
It would be beneficial for people who will have lengthening surgery to know the problems listed below:
Infection

Delayed or absent union in the elongation zone
Clot formation in veins
Joint stiffness
Psychological problems
Scarring at the wound sites
Severe Pain
Is There a Minimum Age?
Limb lengthening surgery is performed on children starting from three years old. Generally, procedures that result in a return owing to developmental issues such as short height are performed at a young age. When a leg is short for a variety of reasons, it makes sense in some circumstances to begin therapy as soon as possible. However, because the development phase is not yet complete, we propose waiting until the age of 18-19 for cosmetic lengthening.
How can I prepare myself?
Mentally and physically preparing yourself for the surgery will aid you thourghout the process. The first step is to get as much information as you can about the procedure. The second is consulting to an expert to see if you are eligible for the operation. Then comes the physical exercises before the surgery which are stretching and relaxing your muscles.
How to decide on method?
In lengthening surgery, the amount and method that can be lengthened with the least risk should be selected by considering the bone thickness, bone structure and health status of the individual. When deciding on the method to be chosen, the person should discuss all surgical methods, the advantages and disadvantages of these methods, and which method is more suitable for him or not with his physician.
How long is the recovery time?
It is common to spend up to a week in the hospital. Sometimes, a cast is placed on the leg for 3 to 4 weeks. The process itself takes about 5 hours, including preparation time, anesthesia and the time it takes to Post-Anesthesia recupetration. It also takes 6 months to recover fully. The person can go back to regular activities at this time. Also, none-ordinary fast and increased lengthening surgeries effect the healing process negatively. On the other hand, the most positive impact on the healing is to do your physical therapy exercises after the surgery regularly.
How will my scars look after the surgery?
While there is more scarring in the fixator methods applied externally, the scar is less in the methods applied from the inside.
Will I have pain after the surgery?
Lengthening surgery is a somewhat painful operation and treatment process. The person may have intense pain, especially in the early stages after the surgery. However, post-operative pain can be alleviated with drugs given intravenously in the hospital in the early period, and then with painkillers recommended by your doctor. In the continuation of the treatment process, the reduction of pain is only possible with regular physical therapy and exercises recommended by your doctor. Bone and muscle tissue strengthened with exercises helps to reduce pain. In cases where the physical therapy program is not followed, it is a painful process to move a joint that has been immobilized for a long time.
Will I need to have a second surgery?
Depending on the method to be chosen, there may sometimes be a need for reoperation to remove the devices. Otherwise, for example, internally applied nails can remain in the bone for life, depending on the person's preference, or can be removed one or two years after the surgery. Apart from this, due to the complications encountered during the treatment process, additional surgical interventions may be needed from time to time. For example, if the union in the lengthening area is not in the desired amount, it can be accelerated from time to time with methods such as stem cell application in the operating room. What is important here is that all these processes have been discussed beforehand and that the problems encountered can be intervened in the right way and at the right time.
Who will organize my concierge services?
Do not worry, as FixTheHeight operational team, we are with you throughout the entire organization. Please see our patient services section for detailed information.
What are the possible risk and complications
The biggest problem that may lead to termination of treatment is infection. In case of any infection caused by or after surgery, it is necessary to terminate or modify the treatment immediately, especially if the combined method has been applied. Another reason is circulatory or nerve related problems during lengthening. For example, if a person says they can't feel their feet fully at any time during stretching, this is an important sign. In such cases, treatment should not be continued, and the extension should be terminated.
Apart from this, there are also complications related to the person. Joint movements should be preserved by applying the recommended exercise program. If there is a problem in joint movements, the rehabilitation program is intensified, but if no results are obtained, the treatment can be stopped. In addition, depending on the amount of extension from time to time, the muscles behind the knee or the Achilles tendon behind the ankle may be short, and for this reason, problems such as knee bending, or toe walking may be encountered while walking. In such cases, difficulties may be experienced from time to time in achieving the targeted extension, especially if it cannot be overcome with physical therapy.
How long does physicial therapy takes?
After the surgery, a regular and properly done home physical therapy is just as helpful as in patient rehab. You would probably require several days a week of in-home physical therapy for 4-6 weeks.
Is physicial therapy necessary after deformity surgery?
Physical therapy and rehabilitation are absolutely necessary after these surgeries. Depending on the procedure applied, muscle weakness and limitation in joint movements may be experienced from time to time. Early physical therapy is very beneficial for the patient to overcome this process quickly.
Is the deformity genetic?
Although children born with deformity are seen in some hereditary disorders, from time to time later diseases or traumas can also cause deformity.
What is the appropriate age for deformity surgeries?
There is no inappropriate age for deformity. At this point, treatment should be directed by planning whether the deformity will improve with the growth of the person and whether it will worsen. Bone age is very important in planning the treatment, but these treatments can be planned at any age, depending on the degree of deformity.
What is the Maximum Number of Achievable Centimeters?
In procedures related to medical reasons, the doctor determines the lengthening rate. If there is no high risk, a lengthening of up to one-fifth of the bone length can usually be done. We can explain this as follows; If the person's thigh bone is 50 centimeters, this person's bone can be extended by about 10 centimeters. However, a 10-centimeter extension would be too risky for a child with a 20-centimeter thigh bone. Therefore, according to the rule of fifths, such a child will have an extension of about 4 centimeters.
If stretching is done more than necessary, a wide range of problems such as stiffness in the muscles, nerve injuries, strain on the vessels, and bone infections may occur. In short, the length of the bone, its structure, quality, and the doctor's recommendation determine the amount of height increase rather than the expectation and dream of the person. For this reason, the wishes of the person are important in cosmetic lengthening procedures, but a rate that will not put him at risk should be recommended by the doctor. In adults, this amount is about 8 cm for the thigh bones (femur) and about 6 cm for the tibia (tibia). Although these rates may vary from person to person, they can be modified according to the complications encountered during the treatment process.
Can I go back to my daily acitivities?
You can restart your usual activities from prior limb lengthening surgery once the new bone has fully unified. However, you will have to get used to the extra length of your muscles at first, but it shouldn't take long.